COMPUTER
Your Desktop's Work Made Easier By Using GreenShot Capturing Tool
By
|
GreenShot is a nice capturing tool made your computer desktop work easy allows to save a screenshot or a part of the screen to a file within a second and apply text and shapes to the screenshot. Simply it is a great tool for project managers, software developers, technical writers, testers and anyone else creating screenshots. GreenShot help you to capture of window, region or full screenshot. Supports several image formats.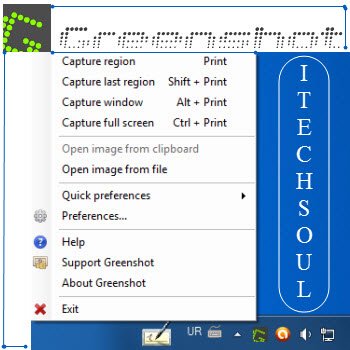 Key features:
Quickly create screenshots of a selected region, window or full screen; you can even capture complete scrolling web pages from Internet Explorer.
Easily annotate, highlight  parts of the screenshot.
Export the screenshot in various ways save to file, send to printer, copy to clipboard, attach to e-mail,  upload to photo sites like Flicker or Picasa, and others.
Many options to simplifying creation of work with screenshots every day.
For more detail and download free from www.getgreenshot.org/