SOFTWARE
Xara Picture Editor portable Is A Best Replacement For Windows Default Picture Viewer
By
|
Portable Xara Picture Editor is a replacement for, and enhancement of, the built-in Windows Picture Viewer. Works fine with Microsoft Windows 7, Windows 8 and brings this functionality to older Operating Systems such as Windows 98, ME and 2000. Xara Picture Editor Only available with Xara Xtreme and Xara Designer Pro. More detail visit XARA officil website.
Xara Picture Editor Features:
1- Enhance your pictures and Magic undo.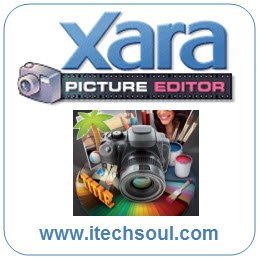 2- Included Amazing PS Plugins.
3- Crop your desired pictures.
4- Res Eye Removal and zoom Tool.
5- 3D Bump Map tool and Level You Picture color.
6- Send to picture viewer option and more.
Download Xara Picture Editor portable ( 5 Mb rar file) for checking purpose and if you like this than buy Xara products from above link. MEDIAFIRE