INFORMATION
Women Can Report FIA Tackled Unaware Messages and Calls on its Cellphone
By
|
Federal Investigation Agency (FIA) promote ideal and standard values. They provide continuous professional training, ensure effective internal accountability. Encourage the use of technology and promote a meaningful opinion procedure. They are always committed to serve the country and the nation for the effective implementation of the law and acquisition of justice.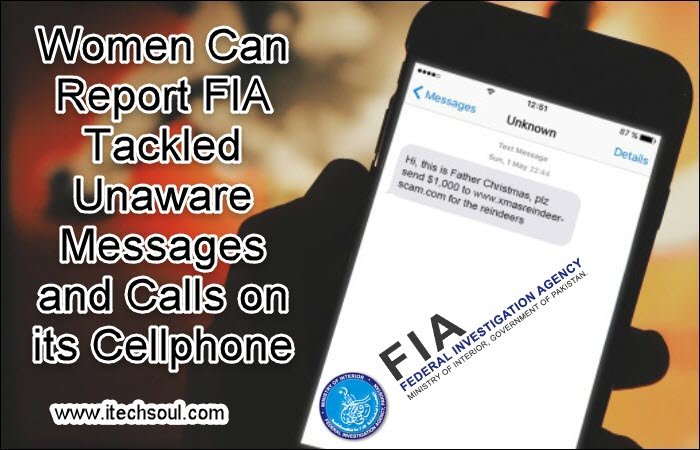 Especially this article for those women who are tackled with unnecessary and unaware messages. To send someone unnecessary messages, there is a crime under Section 21A of the Evolution of Electoral Crime Act. It is called cyber stalking and its punishment can be up to three years imprisonment and upto Rs ten lakhs penalty.
And if they are tense by sending them a nasty picture, then section 21A and 19A will apply to it. In which case, upto five years imprisonment and up to Rs fifty lakh can be fined. She can go to the police and file an FIR. Or she can file a complaint by going to the FIA office. Complaints online at the FIA can also be lodged through this link.
Email
.