INTERNET
Useful Image Search Finds Your Desired Pictures From Popular Image Sharing Networks At Once
By
|
Google search is one of the best searcher in the Internet, and you can find almost everything images, web search, information, jobs, etc. I have posted in previous post amazing web application to remember and find your face onlineFacesaerch was a good but find only search faces by name. But Picturs.com gives you more reality to find your desired picture from various networks at once from Internet.
Pictures.com Supported Search network:
1- Google: One of the best search Engine in the planet.
2- Flicker: Flickr is good online photo management and sharing network in the world.
3- Youtube: Best videos sharing source to your friend and family.
4- eBay: World's no one, everything Buy and sell online network.
5- SmugMug: Another famous online photo and gifts sharing host.
6- Photobucket: Free Image. Photo,video sharing hosting provider.
 

Pictures.com Result Preview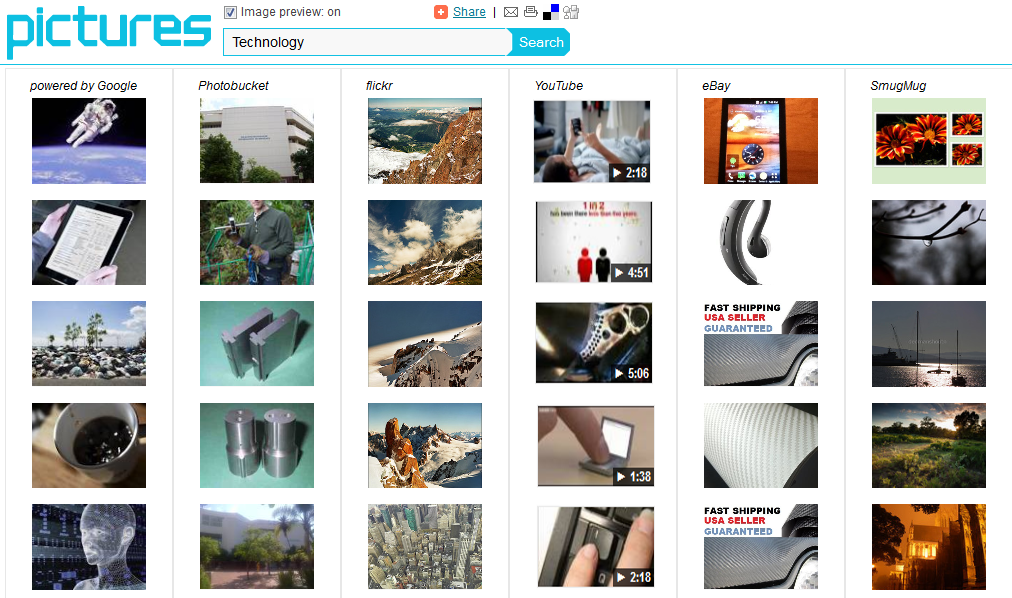 Search everything and enjoy: www.pictures.com