COMPUTER
Useful And Free Application To Monitor Everything On Your Computer
By
|
The Open Hardware Monitor is a free and useful application to monitor everything on your computer such as  temperature sensors, fan speeds, voltages, load and clock speeds of a computer. You can be watch all result of your computer displayed in the main window, in a customizable desktop gadget, or in the system tray. Supported 32-bit and 64-bit Microsoft Windows XP / Vista / 7 and any x86 based Linux operating systems.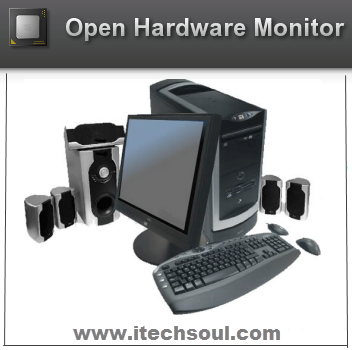 Supported Hardware
CPU core sensors: Intel Core 2, Core i3/i5/i7, Sandy Bridge, Ivy Bridge. AMD K8 (0Fh family). K10 (10h, 11h family). Llano (12h family). Fusion (14h family). Bulldozer (15h family)
GPU sensors: Nvidia. AMD (ATI)
Hard drives: S.M.A.R.T. temperature sensors. SSD wear level, host reads/writes
Fan controllers: T-Balancer bigNG. Alphacool Heatmaster
Mainboard sensors: ITE IT8705F, IT8712F, IT8716F, IT8718F, IT8720F, IT8721F, IT8726F, IT8728F, IT8771E, IT8772E. Fintek F71808E, F71858, F71862, F71869, F71882, F71889ED, F71889AD, F71889F. Nuvoton NCT6771F, NCT6772F, NCT6775F, NCT6776F, NCT6779D. Winbond W83627DHG, W83627DHG-P, W83627EHF, W83627HF, W83627THF, W83667HG, W83667HG-B, W83687THF.
Screensot
Open Hardware Monitor software runs on  without installation but remember to install the Microsoft .NET Framework 2 first. For more detail and download free from www.openhardwaremonitor.org