SOFTWARE
TypeFaster Typing Tutor Is a Free and Simple Program to Teach People Quickly
By
|
I have often seen that many people are having trouble typing and are many Join centers for learning purpose. TypeFaster offer you a solution to the issue is served. This free and simple program has been designed to teach people to touch-type. TypeFaster is a great program can be learn with practice and perseverance. Using this method of typing which uses 8 fingers and one thumb. Learner do not have to look at the keyboard to find the keys they want to type.

TypeFaster main Features
1- Backspace support you cant not see other tutors.
2- 3D typing game and right to left text support.
3- Interface for editing lesson files and game settings.
4- Keyboard is not a fixed size, resolution can set the user.
5- Completely free with full source code availability.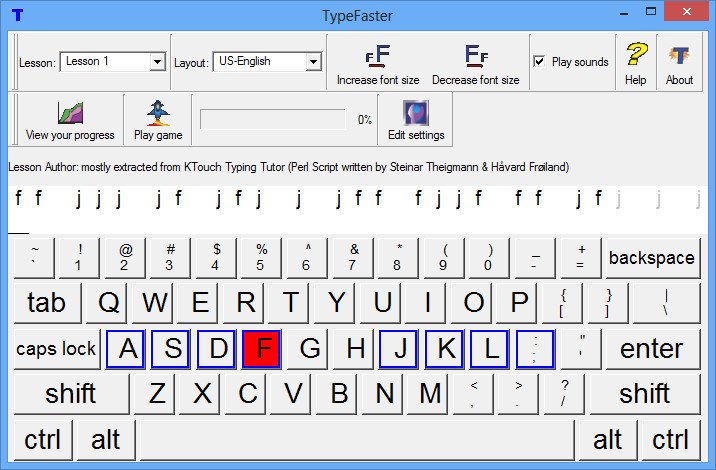 Download free TypeFaster just 1.8 MB from below links and post comments if you like this: sourceforge.net
MEDIAFIRE – 4SHARED