INTERNET
Turn Your Laptop Into WiFi Router and Connect The Internet With All Your Devices
By
|
Today I want to share with you a software Connectify hotspot, that alternate of WiFi router. If you have a WiFi enabled laptop and internet connection, then you do not need to buy separately Fi Router. You can use this laptop like a WiFi router, and connect your mobile and other devices to internet with full speed. It can help you to Combine WiFi, DSL, 3G & 4G for faster and more reliable Internet.
Follow Bellow Steps:
1- Now coming to the procedure. First install this application in your Laptop and run.
2- It will appear in the task bar. Follow the pictures and manage your WiFi settings.
3- When the connection to be completed, all clients will show the description that what is connected to your laptop.
4- Connect to be the other device like a cell phone, enter the password and enjoy flowing on the Internet.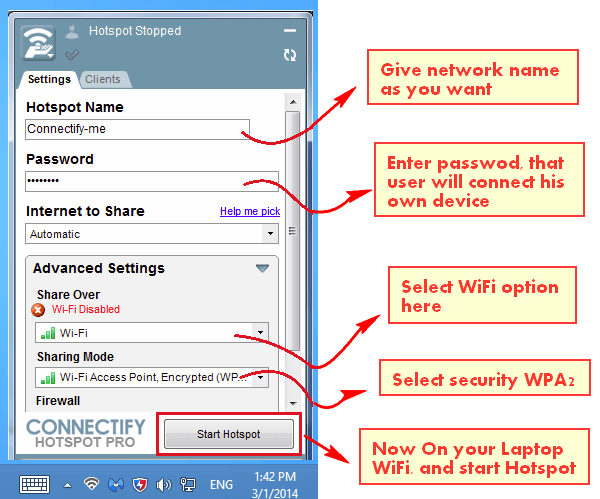 For more detail and download free trial from its official website: www.connectify.me