COMPUTER
Transfer All Data From Old Desktop Or Laptop To Your New Computer
By
|
Laplink's PCmover Pro makes it easy to transfer multimedia files, programs, and other data from your old computer to your new laptop. If you want to transfer from your old desktop or laptop to your new computer. Because you've taken thousands of photos, filmed hours of home movies, and downloaded enough music to give your life a soundtrack, you don't want to risk losing that media and have to start over.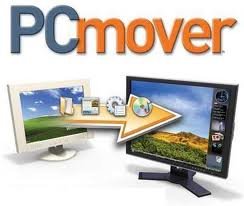 Many other methods are available to transfer files via a USB flash drive, memory card, or external hard drive but these approaches can be time-consuming and, if there is a failure along the way and you may lose your data forever.
So Laplink's PCmover Professional  lets you move selected files and settings to your new computer with nothing more than easyto-use software and a cable. All you have to do is install the software, connect the two computers, and start transferring your photos, videos, music, programs, bookmarks, Internet and network settings, and everything else you want to keep.
More detali and Compleat information from Laplink's official website:laplink.com