INTERNET
Quick Analyzed Your Desired Website Full Report such as Worth, Visits and Ranking
By
|
HypeStat is free and powerful statistics and analytics tool, where you can find information about every website. They provide you quick report to any website, and you can check all bout any website like its worth, daily visits, page views ads revenue Google and Alexa traffic rank and many more. HypeStat provide page rank button code for your website and you can watch updated Organic Keywords Report.
Main Advantages and Tools of HypeStat:
1- Show/Hide WHOIS data for your website
2- Remove your website from HypeStat.com
3- Show/Hide ESTIMATED data for your website
4- Easy make HypeStat custom Widget for your website
5- Website Worth, Daily Ads Revenue, Visits and Pageviews.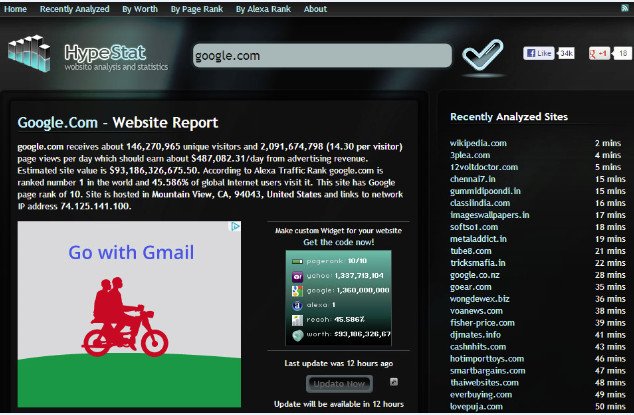 Analyzed your desired website statistics and Analytics and enjoy: www.hypestat.com