TECHNOLOGY
Magic Camera Pen Is A Thinnest Spy Video Pen Recorder In The World
By
|
Magic Pen is the worlds thinnest Spy Pen Camera with 8 GB Capacity. Magic Camera Pen is with many more functions that were never available before in a video pen camera. Thinnest Spy Pen Camera has smallest pen DVR, up to 8 GB built in, Spy Pen Camera, High Quality Still Image. A common Writing Pen, Video Recording, Audio Recording, Still Image, Data Traveler USB / Pen Drive and most advanced designed Pen.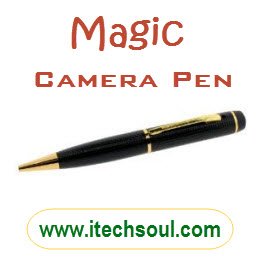 Main Features:
1- 6 hours working time.
2- High-capacity lithium battery.
3- Plug in straight standard USB.
4- size:13.8*1.3cm/36.2g.
5- 640*480 CIF resolution and High Quality Video.
6- AV1,recommended player rainstorm audio and video, KM Player, Mplayer and other multi-format support of the media player.