INFORMATION
Learn At Your Home With Free Online Testing And Get Diploma Certification
By
|
Diplomapk.com is a welfare project for all who can't take admission in regular programmes in any institution. Now you can take admission without any tuition or admission fee and you can learn at your home. It is totally free of cost. All you need is a computer and an internet connection. You can easily apply in your desired diploma course and take classes regularly. When you completed your diploma successfully you need to pay a very nominal fee for your diploma hard copy at your home.
Available Online Tests :
Diplomapk.com started English, Cooking, Hardware, Beautician, Urdu Diplomas and Internet Diploma. They provide the students valuable opportunity to enhance their education and to get online and regular Certificates according to their ability in computer and information technology.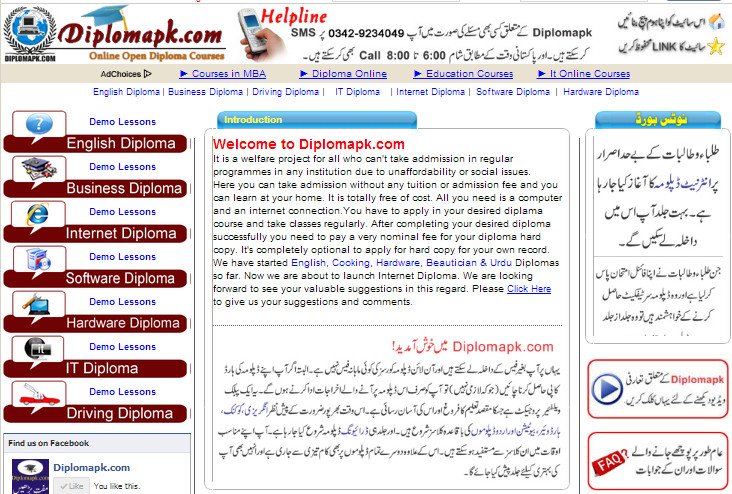 Contact Us:
Phone: 0342-9234049
Website: www.diplomapk.com