SOFTWARE
Iobit StartMenu8 Is The Best and Free Replacement of Windows 8 Metro Interface
By
|
StartMenu8 is the best and free replacement of Windows 8 Metro Interface, also its give you to bypass Metro screen on start of Windows 8 and boot to desktop directly. It is specially designed for Windows 8, so not compatible for other OS. Using StartMenu8 you can skip Metro start page and work on desktop to boot to Windows 8 desktop directly.
Main Features and Requirements:
1- You can easily Switch between Metro and Desktop Interface.
2- StartMenu8 brings back Faster Access to Programs and Files.
3- Quicker Searching for both desktop and Metro apps.
4- Very easily customizable your favorite programs when You Need.
5- IObit StartMenu8 is safe and secure, and is 100% free of malware.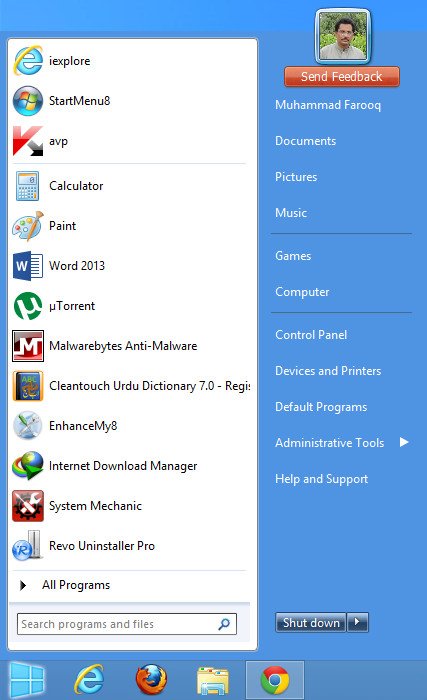 Note: Only supported Microsoft Windows 8 operating systems
For more detail and download free from: www.iobit.com