INTERNET
Free Standalone Application To Provide You With Uncensored Access To The Internet
By
|
Psiphon is a free standalone application, which can be run without the need for installation. Its service utilizes VPN, SSH and HTTP Proxy technology to provide you with uncensored access to Internet content. It does not increase your online privacy, and should not be considered or used as an online security tool. If you have any question , you can contact Psiphon by sending an email to: info@psiphon.ca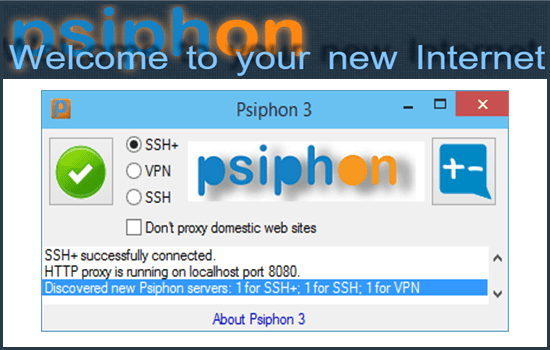 Main Features:
1- You can manually configure other applications to use these proxies.
2- The latest version will automatically upgraded if there is a new version available, so you don't need to do anything to get new features.
3- The SSH relay protocol will tunnel your web browser's and other applications' traffic through the proxy.
4- Compatible with all famous Browsers like Google Chrome, Firefox , Internet Explorer and Opera etc.
Do not run a latest version of Psiphon without checking its digital signature, If you want to confirm your download of Psiphon 3 is genuine, Simply right click on the application "properties" to see that file is digitally signed by Psiphon Inc.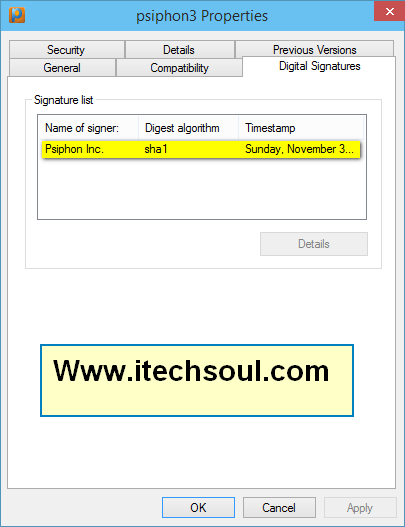 Download Psiphon latest standalone version from: Download Link Here