INTERNET
First Parental Control Software Make The Internet Safer For Your Children
By
|
Care4teen is an amazing parental control remote access to what children are doing on the Internet. What apps and games they play. And where are by GPS monitoring. Now parents can control their children's online activity remotely from whenever they are. With just a single click, to keep your child safe from all unwanted and dangerous things the World Wide Web is fraught with.
Main Features:
1- Fully personalized protection.
2- Provided by highly involved parties.
3- Adapted on everyday basis.
4- Enhanced security features for your child.
5- That allows you to share ideas and experience with other parents.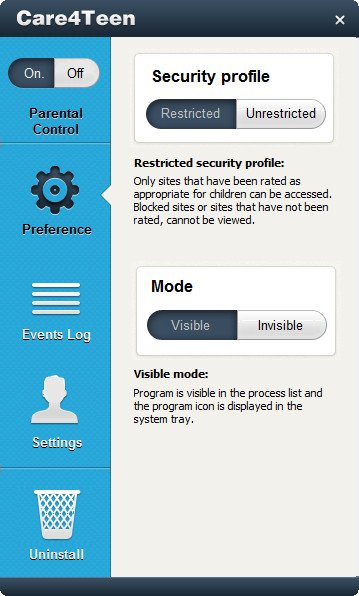 Register now and try Basic Version free from : www.care4teen.com