MOBILES
Easy And Complete Management Of Android Devices From Your Computer
By
|
Android technology is an important place in the world. Android mobile and divices being cheaper now in the reach of every person. Android devices attached to the computer are too many ways. I am using the method, MyPhoneExplorer is a must for this wifi. In addition to mobile and the iphone software companies provide, but He is the only default device. I will tell you a very simple and all devices with Android and iphone support software. This all-in-one powerful android phone manager is Mobogenie. It can helps you to control and manage your android phone from pc.
Main Features Of Mobogenie Management Of Android: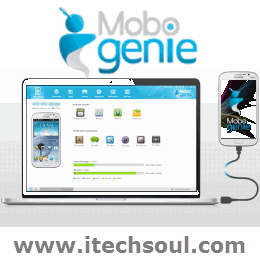 1- Downloaded your favourite Apps, best videos,music and photos easily.
2- Manage and edit your iphone contacts easily.
3- Complete data security and safe from virus, Save from sharing, theft or Storing.
4- Easiy Desktop manager for your inbox and back up, restore with one click.
5- Compatible with windows xp, 2003, Vista 7 and 8.
6- Manage you contacts, SMS, apps, videos, music, photos, and more from your computer.
Download and install Mobogenie absolutely free just 15 MB file size from www.mobogenie.com