COMPUTER
A Very Impressive Replacement Of Your Windows Default Photo Viewer
By
|
Alternate Pic View is a good replacement of your windows default photo viewer and editor. It has features common to most image viewers. However on the editing side, it has color picker, pen, pencil, brush, line, arrow, fill, brush, rectangle, round rectangle, ellipse and freehand. It can also work straight from a scanner with Twain source and does full screen capture and another more advanced method via its Tools menu called Capture. Alternate Pic View should work on all Microsoft Windows versions.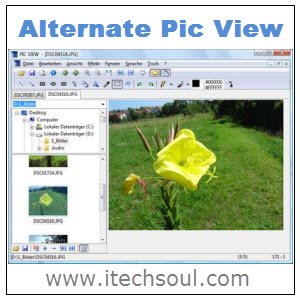 Main Features:
Slideshow, Thumbnails and Drawing operations.
Several picture formats, Tile pictures, Combine pictures, Size pictures/extend and Batch conversation.
Icon extraction from DLL- and EXE-files, EXIF/IPTC information is not lost while saving a picture.
Red eye reduction, Scale colors, Rotate colors, Drawing arrows.
Size display correction for saving JPEGs compressed and Rectangle selection enhanced.
Multi-page TIFFs, Compare pictures and Create/edit animated GIFs.
Search for pictures and Print all pages or a range of multi-page GIFs/TIFs.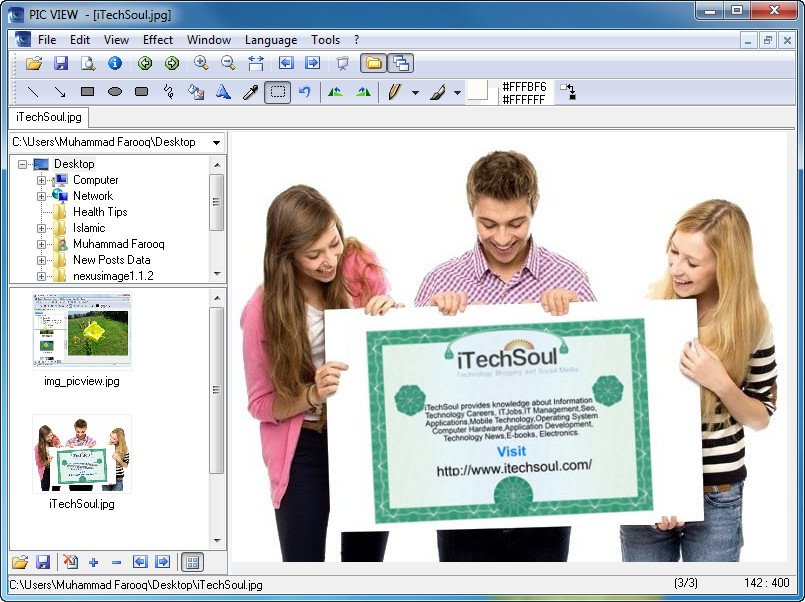 More detail and Download Free from www.alternate-tools.com